GFI Additional Fax Number - UK per year per Year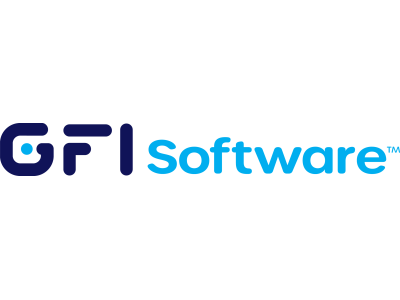 Beschikbaar, verwachte levertijd 2-3 dagen
Order-nr:

FMO-DIDUK-1Y

Leverancier-nr:

FMO-DIDUK-1Y
Beschrijving
Omschrijving
GFI FaxMaker is een toonaangevende faxserver die faxen gemakkelijk, veilig en betaalbaar maakt. Problemen met handmatig faxen behoren tot het verleden: Berichten worden ontvangen en verzonden via de PC met behulp van een mailclient. Of verzend berichten rechtstreeks vanuit applicaties. Met de bekroonde functionaliteit, de hoge betrouwbaarheid en de scherp geprijsde licenties wordt GFI FaxMaker al meer dan 10 jaar door duizenden bedrijven gebruikt. De functies van GFI FaxMaker zijn onder andere snel faxen en directe levering, aanzienlijke kostenbesparingen en een eenvoudige digitale back-up van alle berichten als e-mail of bestand.
GFI FAXmaker is the leading fax server that makes sending and receiving faxes an efficient, simple and cheaper process. The problems with manual faxing - waiting for the fax to go through, the need for printouts, physically walking to the fax machine - are solved because GFI FAXmaker allows users to receive and send faxes directly from their email client.
GFI FAXmaker offers reliability and enterprise functionality at the best price on the market. The benefits are numerous - less time is spent sending, collecting and distributing faxes, noticeable cost savings and each fax received or sent is saved in digital format as an email.
Active Directory integration reduces administration
GFI FAXmaker for Exchange/SMTP/Lotus was designed from the ground up to minimize its administration. It integrates with Active Directory and therefore does not require the administration of a separate fax user database. User-related settings can be applied to Windows users or groups directly.
Fax over IP (FOIP) support
With FOIP you can easily send faxes over the Internet whilst integrating with the existing IP infrastructure. GFI FAXmaker's FOIP may also be used to implement Least Cost Routing (LCR); this results in cost-effectiveness that is achieved through a reduction in international calls dialed since calls are translated into a local call at the recipient's country.
Automated fax delivery/inbound fax routing
GFI FAXmaker can automatically route incoming faxes to the user's mailbox or to a particular printer based on a DID/DDI/DTMF number or the line on which the fax was received. Faxes can also be forwarded to a public folder or assigned to a network printer per installed fax port.
SMS/texting gateway allows users to send SMS/text messages from their desktop
GFI FAXmaker's SMS gateway enables network users to send SMS messages from their desktop; this allows them to easily contact business colleagues and associates who are on the road or away from their desk. Using the SMS gateway rather than a mobile phone is faster (no need to use the phone pad) and saves users the cost of the SMS message.
Supports multiple mail servers and clustering
Because of its flexible infrastructure, GFI FAXmaker can send and receive faxes for users on different mail servers. It can also support a mix of Exchange 5.5, Exchange 2000/2003 servers or even SMTP/POP3 servers. Active and passive clustering is fully supported because GFI FAXmaker does not require any software to be installed on the mail server itself; simply configure both mail servers in the cluster to be able to send and receive faxes via GFI FAXmaker.
Native ISDN support
GFI FAXmaker natively supports ISDN, allowing you to use inexpensive active ISDN cards and get multi-line faxing and inbound routing at a fraction of the price of using multi-line fax boards.
Archive faxes to GFI MailArchiver, to SQL, or other archiving solution
GFI FAXmaker allows you to archive all faxes to GFI MailArchiver, a SQL database or to an email address. GFI FAXmaker can be configured to forward all faxes to GFI MailArchiver, allowing users to search for past faxes in the same way as emails.
Send faxes from any application
To send a fax, users print from their word processor to the GFI FAXmaker printer, or create a new message in their email client. The user then selects the recipient of the fax from the Outlook contacts list or enters the fax number directly. After clicking on the "Send" button, the fax is sent and the user receives a transmission report in his/her inbox.
Receive faxes in your email client - in fax or PDF format
GFI FAXmaker delivers faxes to the user's inbox in TIF - fax - format or Adobe PDF format. This enables users to check faxes from anywhere in the world, using either a normal desktop email client or a web-based email client. Receiving faxes in PDF format means the fax can be forwarded to anybody, and it also allows for easy integration with document archiving systems or workflow software/procedures.
Automatic application integration and mail merges with NetPrintQueue2FAX
GFI FAXmaker's NetPrintQueue2FAX feature allows you to embed a fax number in a document and 'print to fax' from almost any application, from anywhere in the network - without having to enter the fax number separately. This feature is especially handy for accounting applications; an invoice can be faxed simply by embedding the fax number in the document. No application integration or development is required.
Eigenschappen
| | |
| --- | --- |
| Duration: | 12 Maanden |
| End user type: | STD |
| License Band: | Hoeveelheid: 1-1 |
| License type: | Additional |
| Product type: | Software |
| Unit of measurement: | Licenses |